OUR PRODUCTS
OUR PRODUCTS
Contributing to the development of environmentally-friendly products
For over 45 years, SPHERE group has been developing innovative products and technical advances that meet the needs of its customers. SPHERE designs, produces and distributes product ranges to transport, protect, cook and sort across all its European consumer and professional markets.
Its eco-designed products are recycled, bio-sourced or compostable, depending on their use and end of life. Whether it is plastic bags from the circular economy, food products made of paper, film or aluminium, SPHERE group complies with all European standards and carries out regular tests on its products. It also ensures that its suppliers comply with these same regulations. Moreover, all products leaving the group's factories have perfect traceability.
Bags
SPHERE commits to the circular economy:
Innovating and developing new bio-compostable materials
Integrating an eco-design approach
Implementing a responsible industrial policy
Bin bags: many ranges and sizes depending on the content to be collected or sorted.
Re-usable carrier bags made from paper or recycled plastic more than 50 microns thick.
Bio-sourced and compostable fruit and vegetable bags adapted to each nation's legislation. In France, for example, they are more than 50 % bio-sourced and compostable at home.
Bags for bread and baguettes made of paper or of compostable, bio-degradable and bio-sourced plastics that are in accordance with current European and national legislation and BRC certified.
Freezer bags with different closing systems depending on use.
Oven-safe paper bags guaranteed to cook without odour or fumes in a conventional or microwave oven.
Paper
SPHERE Group, via its subsidiary SPHERE PAPIER, produces and distributes ranges of paper food bags, adhesive pouches, waxed paper, industrial reels and carrier bags. These packaging ranges protect goods and ensure food hygiene for trade and industry.
Made from virgin wood fibres, our butcher paper optimises food storage and baking paper promotes healthy eating.
Our papers coated in a protective, heat-sealable vegetable wax are highly durable and make it possible to transport and store fresh products.
Adhesive pouches and oven bags, with their patented adhesive closure, guarantee perfect sealing and hygiene to preserve or cook fresh products.
Reusable carrier bags in paper or recycled plastic with a thickness of more than 50 microns.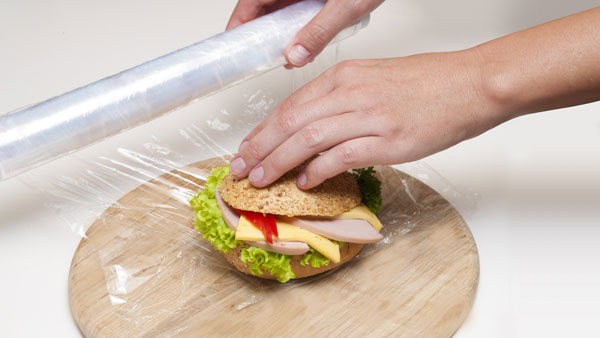 Films
SPHERESPHERE Group offers a wide range of cling films to store food, helping fight food waste. In the agri-food sector, packing plays an essential role and sits at the intersection between four major challenges: ensuring food safety and quality, providing information to consumers, minimising environmental impacts and fighting food waste.
Cling film to preserve the freshness and flavour of food.
Microwave film for cooking in a microwave, steam or water oven.
Multi-purpose film for storing in a cool place or reheating in a microwave oven.
Mailing film for customised shipment.
Aluminium
Domestic aluminium is a light, flexible, durable material which is heat resistant.
The group is aware that its production has a major environmental impact and is committed to working with suppliers who offer quality alloys.

Cosmetics Division

Cosmectics Division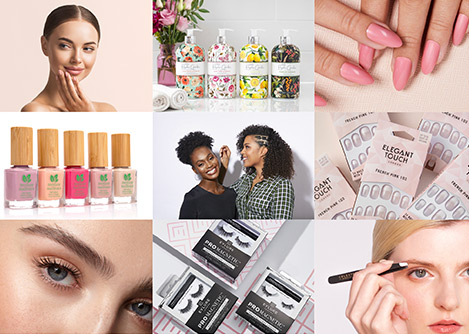 With more than 30 years of experience, the cosmetics division of SPHERE FRANCE offers its retailers customers, selective, department stores and e-commerce, a selection of international brands seeking to grow in the French market.
It distributes ranges of make-up, hair care, beauty accessories, hand and body soaps, through a wide range of iconic English, American and French brands, leaders in their respective market. More than 2,000 points of sale trust us in France and his overseas territories.
Thanks to an in-house sales force and team promoters, our quality of service, backed by the strenght, experience and commitment to the planet of the SPHERE Group, our high standards allow us to stay more closely in touch with our customers and develop a long-term collaboration together, profitable and environmentally friendly collaboration.
Since its creation in 1995, the cosmetics division of SPHERE FRANCE has been able to develop new market segments, anticipate the needs of consumers and meet their increasingly responsible expectations, with innovative products that are accessible to as many people as possible
Today, it is one of the key players in the distribution of cosmetic products in France and its customers include the biggest of the large retailers: Leclerc, Carrefour, Auchan, Géant Casino, Cora, Intermarché, Monoprix, Amazon, Nocibé…
SPHERE is committed to a proactive certification and standardisation process that applies both to production sites and products sold
In 1994, SPHERE was involved in creating the NF Environment label for the bin bag category with AFNOR, LNE and the Ministry of the Environment.
Products made of bio-compostable plant materials comply with the composting standards EN 13432 and/or NF T51-800.
Products certified as Guaranteed French Origin for the French market. The Guaranteed French Origin certification was created in June 2010 after the publication of the Yves Jégo report on Marque France. The easy-to-understand, simple certification is the result of a collective effort by actors who wish to work together to promote "made in France" products and local industrial and artisanal expertise.
Site certification: a rigorous and continuous process