OUR PRODUCTS
OUR PRODUCTS
Contributing to the development of environmentally-friendly products
For over 40 years, SPHERE group has been developing innovative products and technical advances that meet the needs of consumers, professionals and local authorities. SPHERE designs, produces and distributes product ranges for all its European markets, that are either recycled or biosourced for transporting, protecting, cooking and sorting. Whether it is plastic bags from the circular economy, food products made of paper, film or aluminium, SPHERE group complies with all European standards and carries out regular tests on its products. It also ensures that its suppliers comply with these same regulations. Moreover, all products leaving the group's factories have perfect traceability.
Circular economy plastics
Conscious for over 40 years of the need to take environmental issues into account, SPHERE has been moving towards a circular economy:
Innovating and developing new bio-compostable materials
Integrating an eco-design approach
Implementing a responsible industrial policy
Bin bags: many ranges and sizes depending on the content to be collected or sorted.
Reusable transport bags in paper or recycled plastic with a thickness of more than 50 microns.
Bio-compostable fruit and vegetable bags that comply with current French legislation.
Bags for bread and baguettes made of paper or of bio-compostable in accordance with current French legislation.
Freezer bags with different closing systems depending on use.
Paper
SPHERE Group has ranges of packaging to protect goods and ensure food hygiene for trade and industry.
All our products comply with the highest health and/or food standards.
Catering paper helps optimise food storage.
Baking paper to promote cooking for a healthy diet.
Wax coated and hot-seal packaging has optimal resistance and increases the shelf life of fresh products.
Adhesive pouches guarantee perfect sealing and hygiene.
Oven bags used for making papillotes guarantee odourless, splash free cooking in a traditional oven or microwave.
Reusable transport bags in paper or recycled plastic with a thickness of more than 50 microns.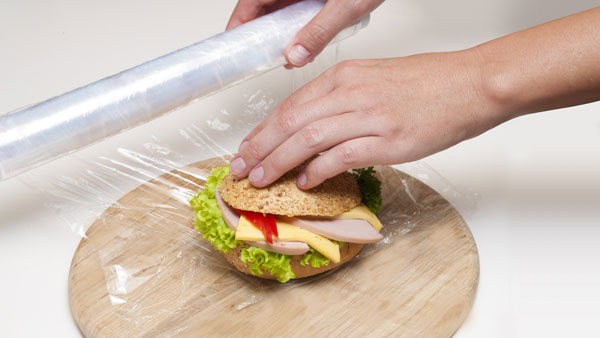 Films
SPHERE Group offers a wide range of cling films for professional or domestic use.
Cling film to preserve the freshness and flavour of food.
Microwave film for cooking in a microwave, steam or water oven.
Multi-purpose film for storing in a cool place or reheating in a microwave oven.
Mailing film for customised shipment.
Aluminium
Aluminium products are made of a high-quality alloy that has the primary function of providing a barrier to light and heat.
SPHERE is committed to a proactive certification and standardisation process that applies both to production sites and products sold
In 1994, SPHERE was involved in creating the NF Environment label for the bin bag category with AFNOR, LNE and the Ministry of the Environment.
Products made of bio-compostable plant materials comply with the composting standards EN 13432 and/or NF T51-800.
Products certified as Guaranteed French Origin for the French market.
Site certification: a rigorous and continuous process
Four of the Group's sites are ISO 14001 and ISO 9001 certified.