About us
SPHERE is a family-owned French group founded in 1976. As the European leader in household packaging, we are present in three markets: consumer, professional and local authorities. The group is also one of the most important global producers of bio-compostable materials.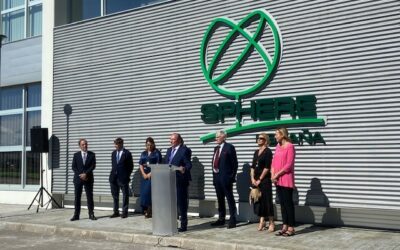 CP UK SPHERE INAUGURATION SPHERE ESPANA 14 09 2022 To stop using virgin fossil raw materials, to innovate sustainably, or to develop new recycled or biosourced compostable materials with a high content of post-industrial or post-consumer materials, these are the main...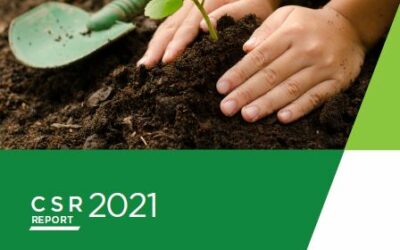 CSR report 2021 – The SPHERE group declaration of non-financial performance highlights its commitment to corporate social responsibility, responsible practices and environmental protection.
[timeline username="legroupe_SPHERE" theme="light" width="365" height="560" title="My Timeline"]
SPHERE, since its creation, has always aimed to
Reduce the volume of virgin plastics used in its products and replace them with recycled materials from the circular economy.
Use bio-based raw materials.
Develop new bio-based and compostable materials.
The Group was created with a team of 4 people
production sites + 10 sales offices in Europe and 2 in Asia (Singapore/Shanghai)
M€ expected approach turnover for the 2021 financial year
M€ has been invested in research and development, tangible and intangible fixed assets during the last 10 years.
Innovation: key to our DNA
From day one in 1992, BIOTEC has pioneered the development of bio-compostable materials. In 1997, it was the first company to obtain the worldwide compostability certification 7W001 from DIN CERTCO. On the back of over 25 years in research and development, BIOTEC is at the cutting edge of biodegradable product technology in the marine environment.
A subsidiary of the SPHERE group, it is a world leader in:
The development and production of new bio-compostable materials;
Manufacturing without plasticisers and GMOs;
The production of materials for soft and hard (100% plant-based) capsules for the pharmaceutical market;
The use of renewable raw materials (mainly with starch technology).
Our presence in Europe and Asia
We produce, distribute our products and support our customers throughout Europe and Asia.
From our European base we are ideally positioned to ensure:
The quality and traceability of our products.
A high degree of flexibility for our customers.
That special requirements are met, by designing tailor-made solutions.
A consistent local supply of goods with outstanding customer service for all our products.
Permanent availability.
Full compliance with social, environmental and labour law regulations across Europe.
The promotion of local and regional economies and their communities.