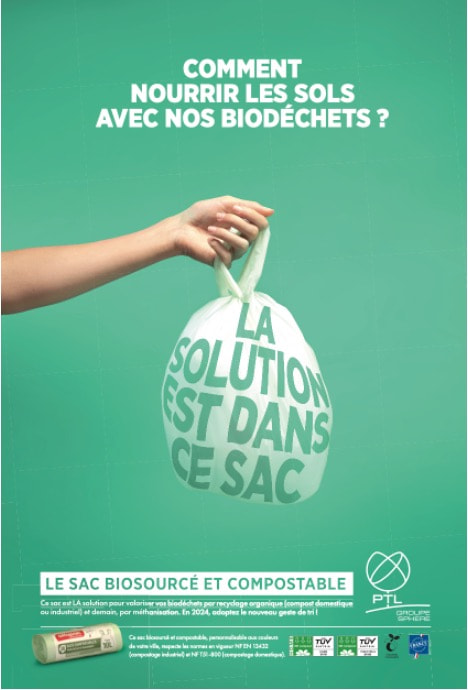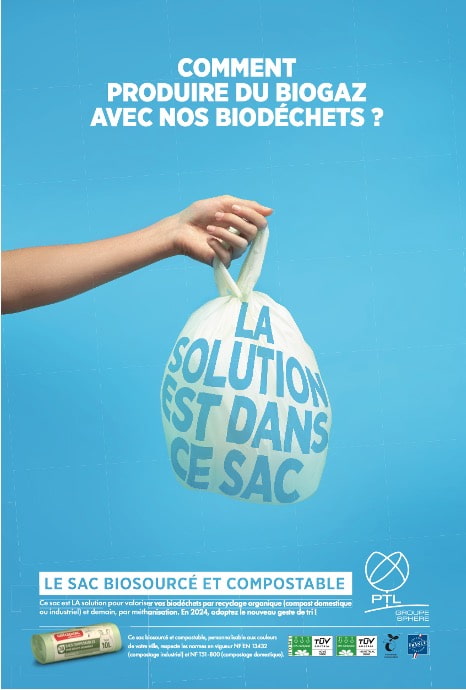 SPHERE and its subsidiary PTL are launching a national information campaign to support local authorities in implementing solutions for sorting biowaste at source by 1 January 2024*.
This campaign demonstrates SPHERE's ability to meet the challenge of sorting biowaste at source by offering a range of compostable biosourced bags for pre-collection, as well as support in setting up this collection system. An opportunity to turn bio-waste into a resource!
Launched nationwide in the national, regional and specialist press, the campaign comprises 2 ads with a single strong visual concept: «LA SOLUTION EST DANS CE SAC» – which means "THE SOLUTION IS IN THIS BAG".
*From 1 January 2024, in accordance with European law and the 2020 anti-waste law (AGEC), the sorting of biowaste will be generalised and will concern all professionals and private individuals.

ROUND TABLE organised by SPHERE at the Salon des Maires et des Collectivités Locales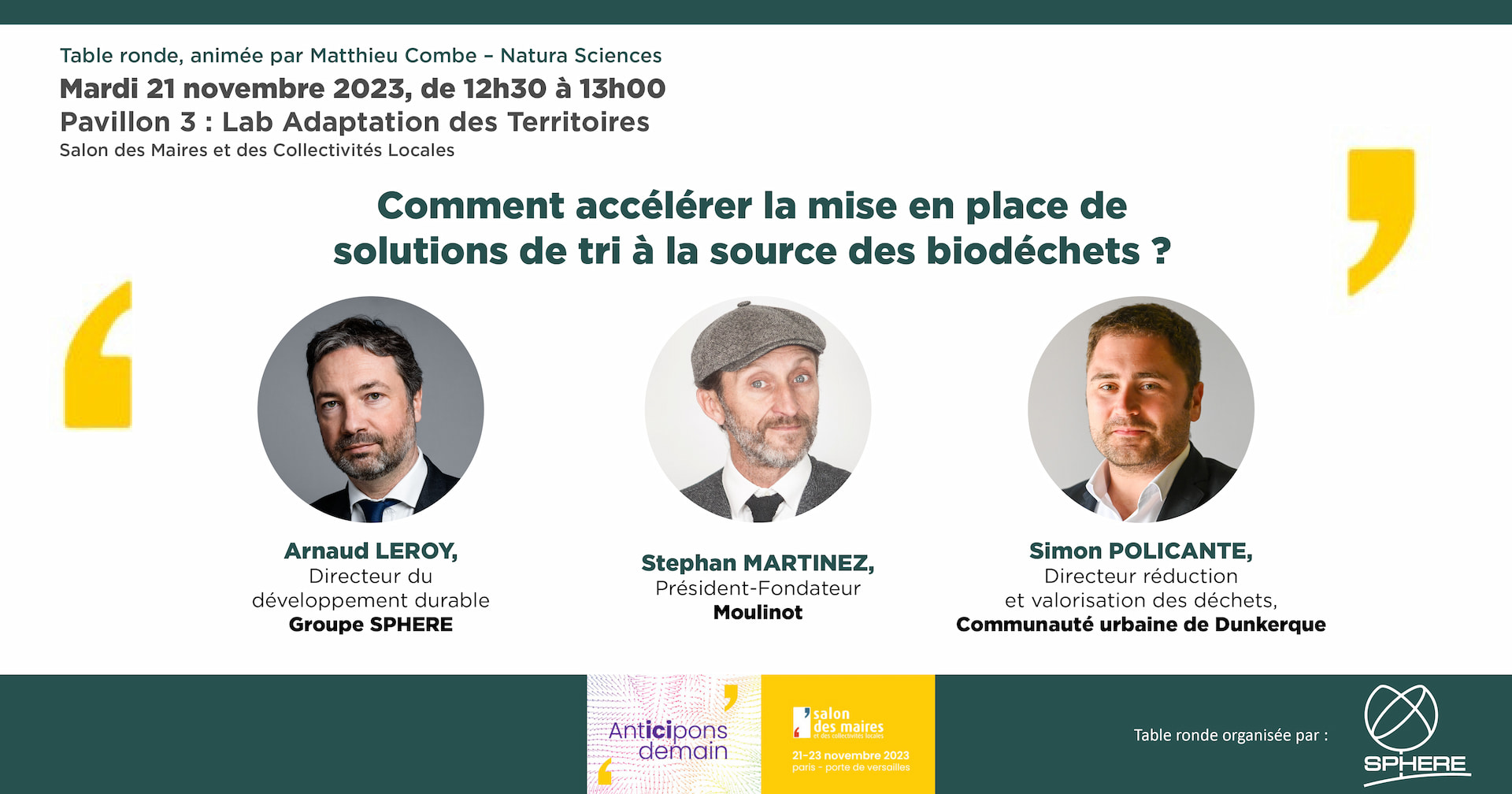 Tuesday 21 November 2023, from 12:30 to 1:00 pm
Venue: Lab Adaptation des Territoires – Pavillon 3
Salon des Maires et des Collectivités Locales, Paris Porte de Versailles