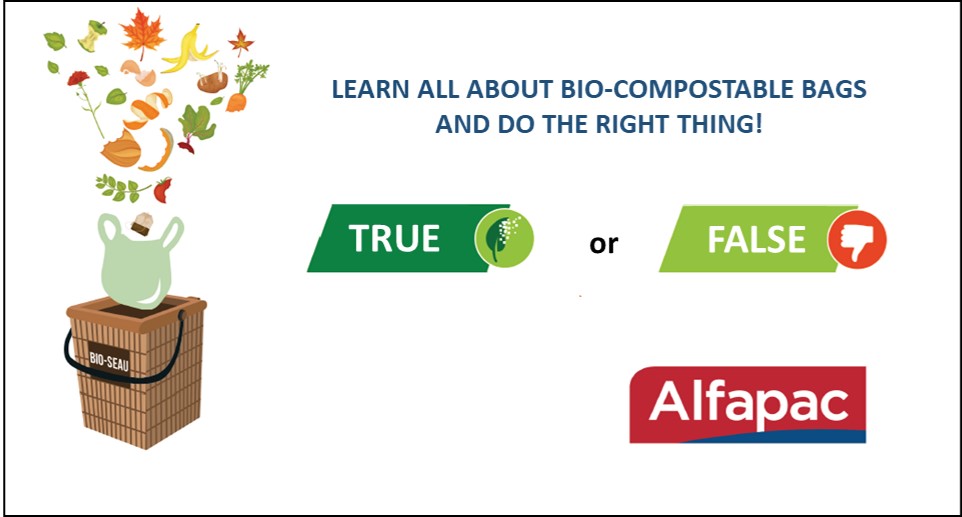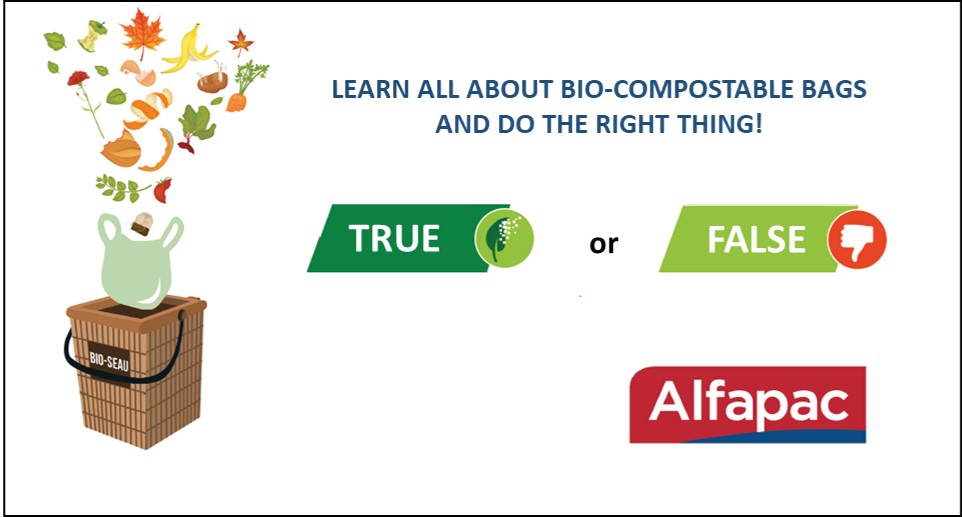 By 31 December 2023, all citizens must have a practical solution for sorting their biowaste at source.
ALFAPAC, the national household packaging brand of the SPHERE group, is dispelling doubts and misconceptions about bio-compostable bags through a real fake that sweeps awaycommon misconceptions.
13 questions are thus reviewed in order to cut through the confusion that is circulating and re-establish the scientific truth about these new materials.